Monday, May 21st, 2007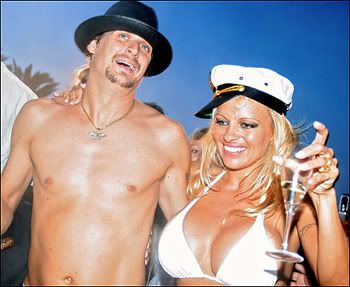 Pamela Anderson caused waves of panic all over France at this year's Cannes Film Festival. After being booed on the red carpet, Anderson's mere presence caused a stir at a local cafe.
Kid Rock reportedly "freaked out" before fleeing a restaurant in Cannes, after his ex-wife Pamela Anderson arrived at the eaterie.

A source tells the New York Daily News, "All of a sudden Kid is like, 'Let's go, let's go!' He grabs [girlfriend] May [Andersen] and pulls her out, and they leave right away.
Moments later, all of France "freaked out" upon discovering that someone let Kid Rock into Cannes.